Click Link to View
HUNTING GEESE AT ITS BEST

The ranch is located at 3666 County Road 152 Meriden,Wyoming, 82081
Denver, Colorado is 138 miles (Be sure to reserve a rental vehicle if you are coming from Denver)
Cheyenne, Wyoming is 40 miles. (We will pick up and drop off at the Cheyenne Airport)
Licenses and Conservation Stamp, Hip Number can be purchased over the Internet. In addition YOU MUST purchase a Federal Waterfowl Stamp, This waterfowl stamp can be obtained at any post office.
We do not pass shoot, you will shoot over our finest Decoy Spreads on water or land.
Ammunition is Steel Shot 2's and 4's BB's or BBB'S No T or F shot is allowed.
Lodging and meals can be optional in the price of the hunt.
Trained Dogs are welcome. Dogs will be staked with a short lead for their safety.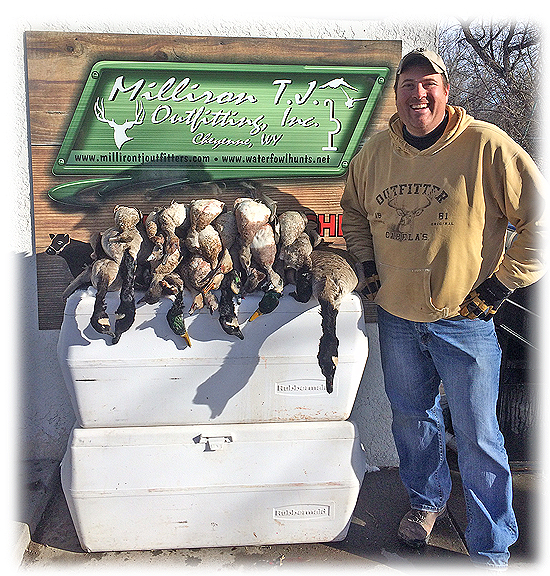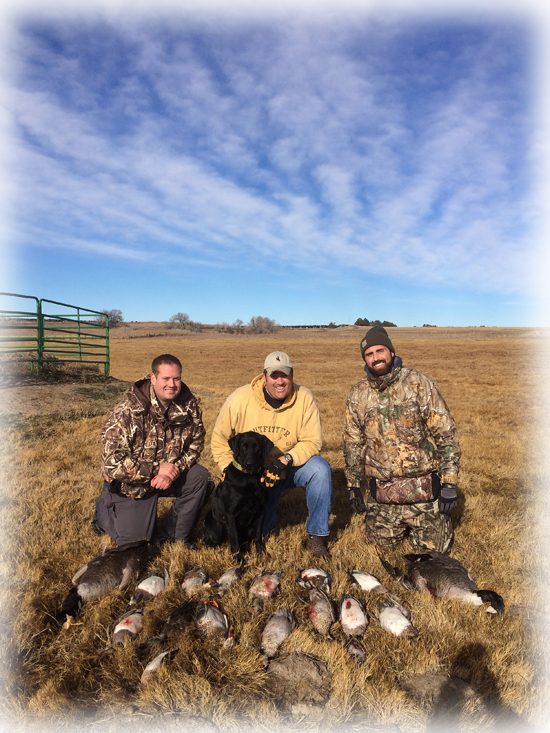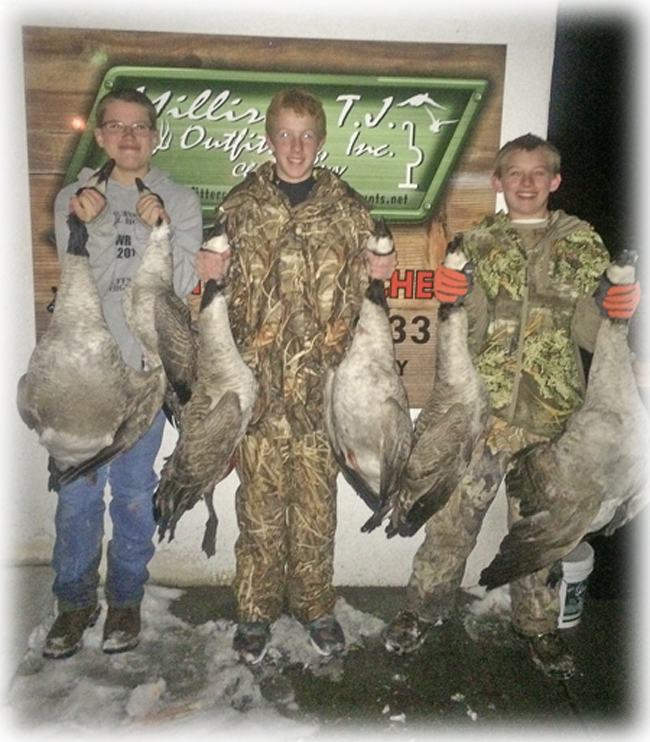 FOR DEER AND BIG GAME HUNTS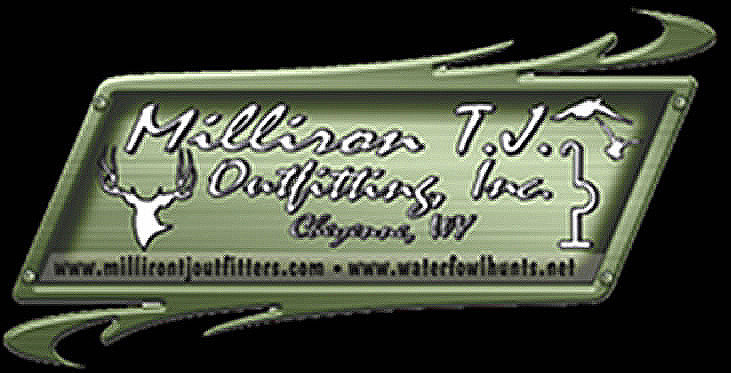 PHOTOS